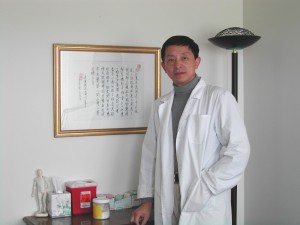 Doctor Cheng, Xiao Ming is a senior TCM (Traditional Chinese Medicine) practitioner who has worked for over 34 years in the TCM and Acupuncture field; he started his teaching life as a director of the Acupuncture Department in 1980 in Zhejiang University of TCM. After 1991, Xiaoming was invited to teach TCM, Acupuncture and oriental philosophy at the New England School of Acupuncture. He is also a member of the team that teaches the Acupuncture course for physicians through the Dept. of Continuing Medical Education at Harvard Medical School.
Xiaoming got his OMD degree after he graduated from Shanghai University of TCM, and got his license Acupuncture certification by NCCAOM and COA of Massachusetts. He is a guest Professor of Shanghai University of TCM and Hua Shan Hospital of Shanghai Medical University. Since 1992, he has had a busy private TCM and acupuncture practice in Brookline, MA.
Dr.Cheng has been practice Acupuncture and Chinese Herb Medicine since 1975 and in recently past 5 years his practice time everage in clinic over 40 hours/ week.
Xiaoming Cheng has already published three significant clinical texts in Chinese: Acupuncture for Emergencies, Scalp Acupuncture, and Acupuncture Pathology & Point Prescriptions. He has also published his first English book of acupuncture and moxibustion (an acupuncturist desk reference book).
know more about Dr. Xiaoming Cheng, please click on link:
https://www.brighamandwomens.org/osher-center/acupuncture-services
Clinic Hours: Wed, Fri from 7:30 am-6 pm, Sat, from 7:00am to 11:00am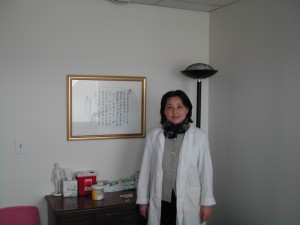 Doctor Zhu,Min started practicing acupuncture since 1980. She was also a graduate from Shanghai University of Traditional Chinese Medicine. and she got her M.D and O.M.D degrees. She worked in Red Coss Hospital Hangzhou as a Gynachologist. She was teaching TCM and Acupuncture in Zhejinag TCM College and New England School of Acupuncture MA. She is a specialist in TCM gynocology, particularily in treatment of infertility, irrgular menstruation and Menopause syndromes.
She has been practice Acupuncture and Chinese Herb Medicine since 1980, and in recently past 5 years he practice time everage in clinic over 40 hours/ week
Clinic Hours: Tuesday, Thursday, from 7:30 am-3:00pm, Saturday morning, from 7:30am to 12:00am